What is the Tension Between OpenStreetMap and Big Tech Companies?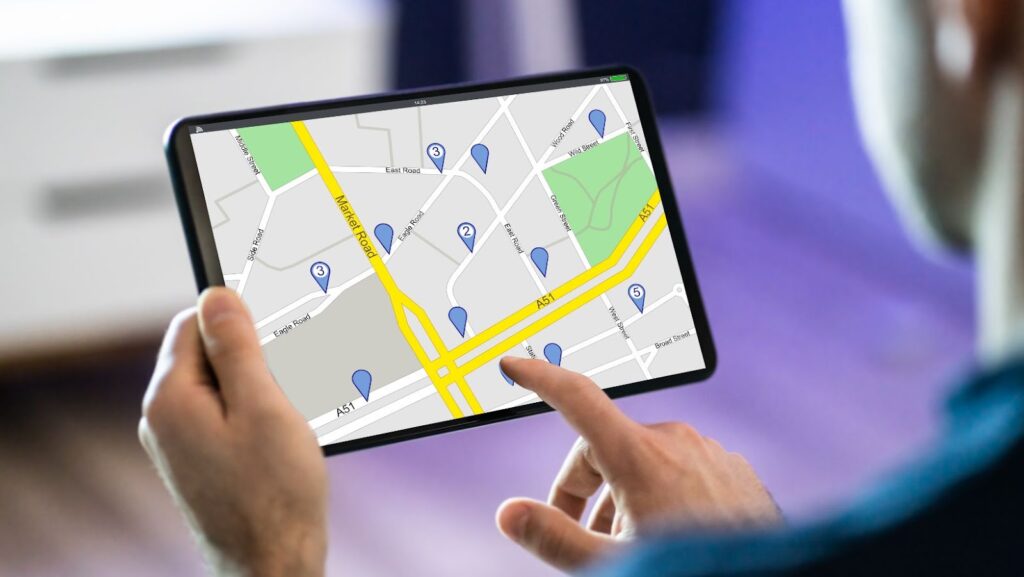 OpenStreetMap (OSM) is an open source project that relies on a global network of volunteers to collect and share map data. The purpose of OSM is to make geographic data freely available to anyone who wants to use it. Unfortunately, this creates tension between OSM and big tech companies like Google, Apple, and Microsoft, who are all vying for a larger share of the mapping industry. This article will discuss the pros and cons of the tension between OSM and big tech companies.
Definition of OpenStreetMap
OpenStreetMap (OSM) is a collaborative project to create a free, editable world map. OSM was founded in 2004 in response to the growing affordability of GPS technology, which allowed for unprecedented levels of accuracy and precision about locations worldwide. Thanks to its volunteer editors and data contributors, OSM contains millions of entities (such as points and polygons), detailing geographical features from major roads and bodies of water to restaurants, places of worship and public services.
OSM provides a powerful alternative that is free to use and is available on hundreds of mobile apps. Proponents cite its potential contribution towards closing the global digital divide by democratising access to information. However, this notion has been overshadowed by an increasing tension between OHM's supporters, big tech companies such as Microsoft, Google, Apple and Amazon who rely heavily on some type of mapping technology in their respective services (since most people prefer maps provided by big tech companies). The tension created by these two powerful forces is increasing as users question who should have control over how we map our world; the individuals or organisations who think they can improve it?
Definition of Big Tech Companies
Big Tech companies are defined as large technology firms, typically some of the largest companies in their respective industries, and are often associated with disruptive innovation. Examples of Big Tech companies include Apple, Google and Amazon.
These large corporations have become synonymous with digital transformation and technology integration into everyday life. They have enabled a wide range of new services such as online shopping, streaming media and mobile computing experiences, allowing for the scaling of businesses to global markets.
Despite this success over the past decades, there has been a growing tension between Big Tech companies and OpenStreetMap (OSM) — an open-source collaborative mapping project started in 2004. OSM allows anyone to contribute street map data from all over the world by making it freely available via open tools and websites such as OpenStreetView. By providing a platform for community contribution, OSM has successfully developed detailed maps for use in various areas such as navigation applications, humanitarian relief efforts and urban planning projects.
OpenStreetMap Creates Tension Over Big Tech Companies
The open data project OpenStreetMap has been gaining traction in recent years, and therein lies the tension. OpenStreetMap is an open source platform for mapping which has become increasingly popular with individuals, businesses, and governments. However, having a freely available mapping platform has created tension between OpenStreetMap and big tech companies, who have relied on their proprietary products to power their maps and other applications. Let's delve into the underlying issues and why this conflict is causing so much tension.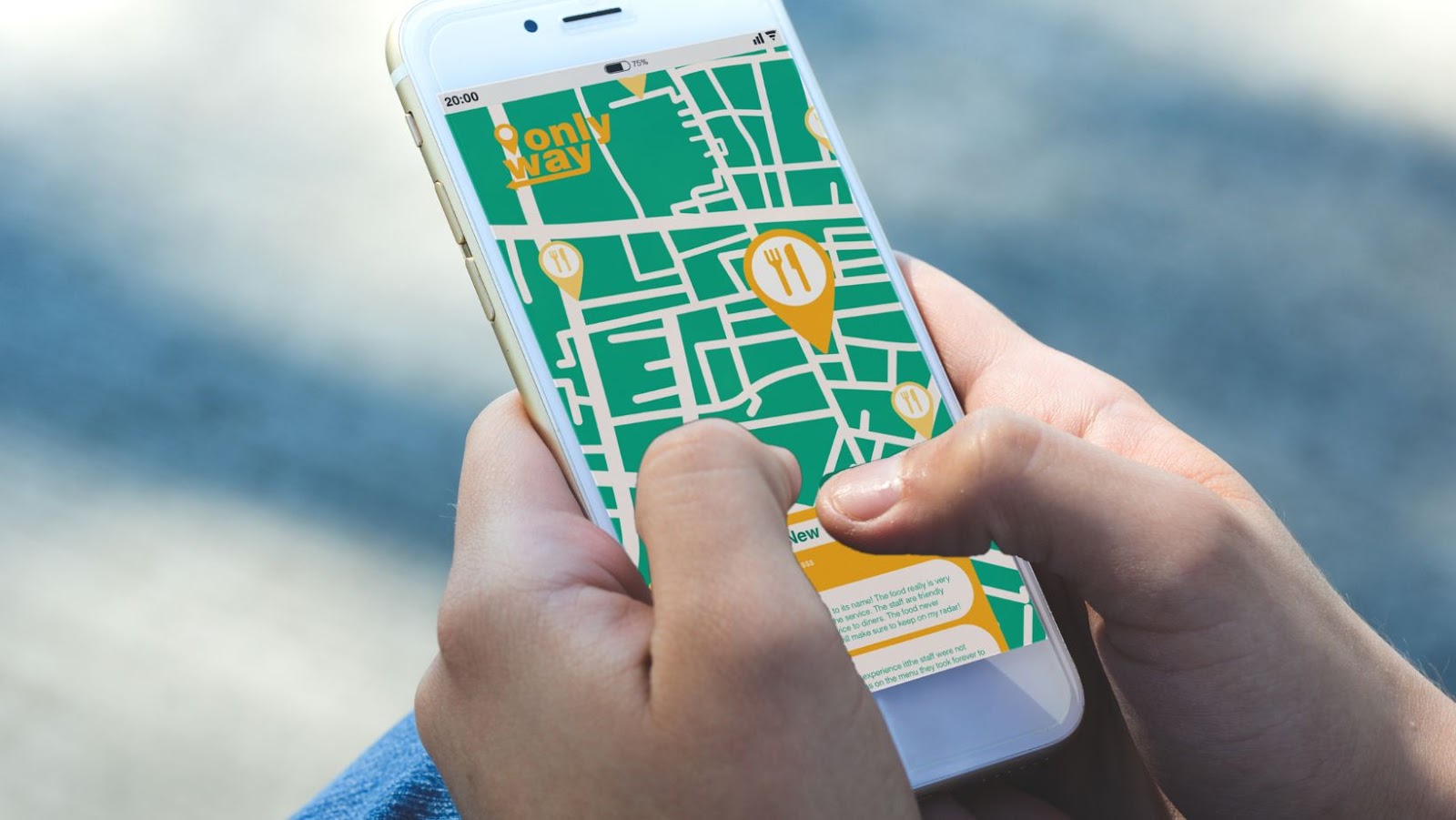 OpenStreetMap's Mission to Create a Free and Open Map of The World
OpenStreetMap (OSM) is a collaborative project to create a free, editable world map. The mission behind the project is to provide open and free access to everybody on the planet. This goal has been achieved through an open data model that allows for unrestricted editing of map data for any purpose, by anyone with Internet access.
However, this free access has created tension between OpenStreetMap and big tech companies such as Google and Apple, which operate closed systems and don't allow users to easily edit or modify the data they collect. These big tech companies gather massive amounts of data solely for their own profit-seeking operations. They can use this information to enhance their products or services without sharing any benefits with OSM users.
This tension between OSM's mission of providing open and free public access to every person around the globe, versus Big Tech's mission of extracting large profits from datasets collected via proprietary methods has been a topic of in-depth examination in recent years. Numerous research studies have concluded that OpenStreetMap's open-source model promotes global collaboration while properly rewarding those who create valuable contributions—allowing both expert contributors and occasional volunteers to benefit from its success.
Big Tech Companies' use of OpenStreetMap Data for Their Own Benefit
The purpose of OpenStreetMap is to create and provide the public with a geographic data source that is free to use. It was developed by a global, volunteer-based community of contributors and contains up-to-date information about roads, buildings, climate, tourism and more within an open licence.
However, certain big tech companies have been taking advantage of OpenStreetMap's openness to use the open geodata for their own benefit. These companies have been using OHM's open data for commercial applications without contributing back to the OSM community. This has led to tension between the OSM community and these big tech companies due to the feeling of being taken advantage of.
Furthermore, although these companies are not required to financially contribute anything in return for using OSM's data, it would be beneficial for both parties if there was some sort of compensation or partnership established between them. This would help ensure mutual respect between the two and allow further development or enhancement of OpenStreetMap tools such as editing tools or map renderers. As such any agreements made must honour the core principles and values of OpenStreetMap for us all to benefit from its continued use.
Examples of Tensions
OpenStreetMap (OSM) has been a source of tension for big tech companies, such as Google and Apple, for some time. These companies use the data from OSM to power their mapping services, but do not necessarily give back to the project. This has led to a dispute between the two parties, with some arguing that OSM should be compensated, while others argue that it should remain open and free. Here we will look at some of the more prominent examples of the tensions between OSM and big tech companies.
Apple's Use of OpenStreetMap Data for its Own Mapping System
Apple's introduction of its own mapping system was a source of tension between tech companies and open source groups. This tension is because Apple used OpenStreetMap data, which is open source, to build the system-backed software placed in the command centre of iPhones. Thus, while Apple utilised the data available on OpenStreetMap, they didn't necessarily contribute back to improve it nor offer recognition to OpenStreetMap where they sourced the data from.
This tension between tech companies and open source groups comes from a philosophical difference over who should be able to access knowledge and information in this digital age. Tech companies like Apple tend to be more exclusive with their ownership over data sets. In contrast, open source groups generally push for more access and contribution that are shared in an egalitarian manner between members.
Furthermore, community members have raised concerns about the ethical implications of using OpenStreetMap data for commercial purposes, especially when recognition is not given back to contributors. As such, this point of contention regarding ethical use has proven to impede any potential agreements between open source projects and big tech companies.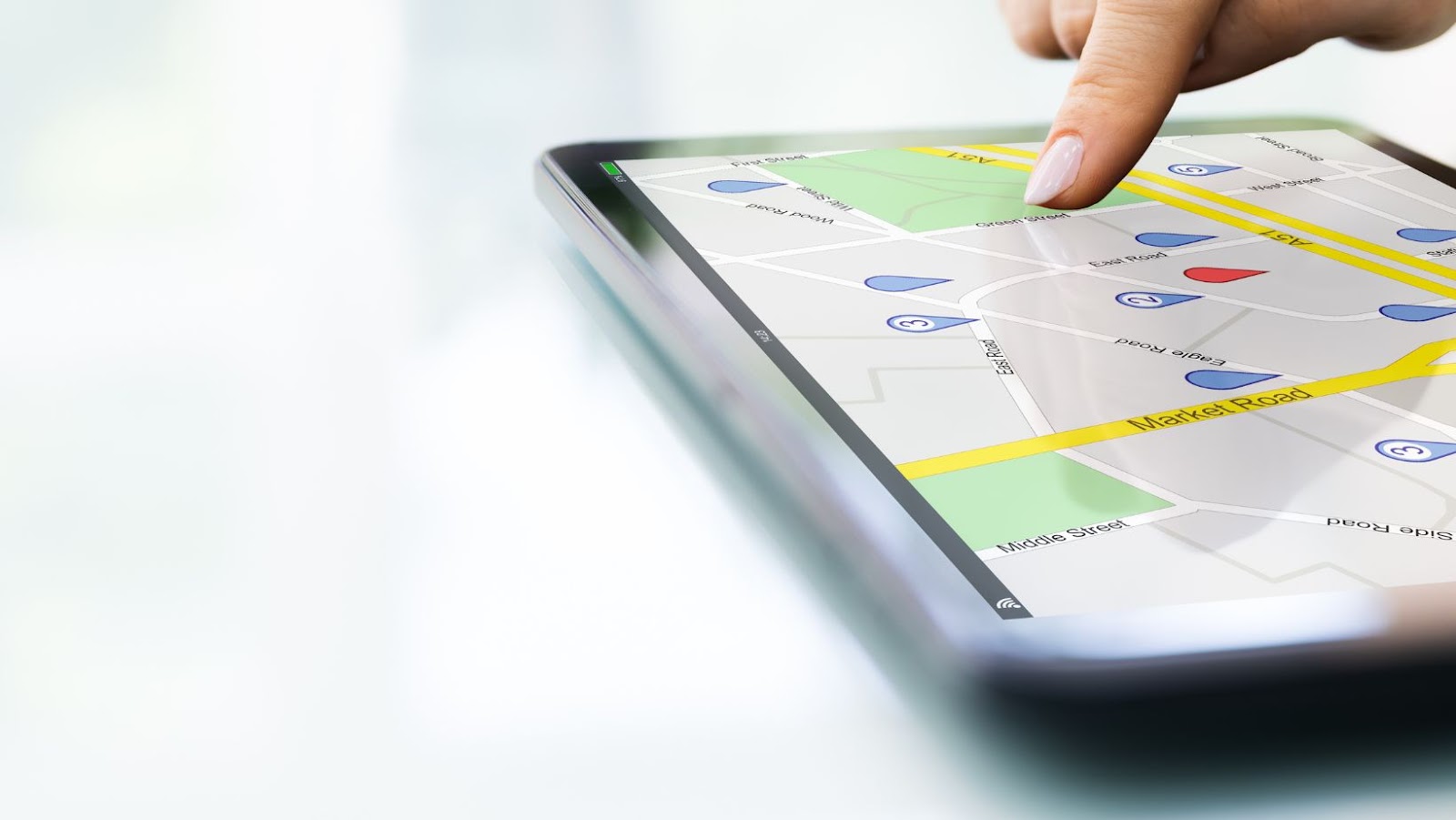 Google's use of OpenStreetMap Data to Power its Maps API
Google's proprietary Maps API has been a source of contention between the tech giant and the open source mapping community for many years. OpenStreetMap (OSM) is a project to create free, customizable maps that anyone can use for any purpose. The data powering the maps is created entirely by volunteers and released for free under an open licence.
However, due to its popularity, Google has begun to rely heavily on OpenStreetMap data to power its proprietary Maps API. This has caused tension between the OSM community and Google, as it can be seen as an attempt by Google to take advantage of OSM without giving anything in return. It also means that changes made in OSM can be immediately reflected in Google's products without any input from OSM contributors — preventing them from being rewarded for their work or receiving any recognition.
Google claims that it respects the importance of open source mapping data and provides consistent credit to the OSM community when using it; however, this statement is met with scepticism from some OSM volunteers who view Google's use of their data without payment or recognition as exploitative. There have even been calls from some members of the mapping community for Google to establish some kind of partnership with OSM or make financial contributions to show its appreciation for the use of open source data — though such action does not appear likely at this time.
Impact of Tensions
OpenStreetMap has created a significant tension between itself and big tech companies, due to its open-source mapping platform, which has the potential to disrupt business models of large companies. This tension has been further exacerbated by the open-source nature of OpenStreetMap, which has made it vulnerable to misuse by big tech companies. In this article, we'll look at the impact of this tension and how it has affected the landscape of open-source mapping.
OpenStreetMap's Struggle to Remain Independent and Free
OpenStreetMap (OSM) is a non-profit, collaborative project that creates free geographical data and tools for anyone to use. It has become a major player in the world of digital mapping. Still, their open source nature and non-profit status has led to tension with tech companies, who are increasingly trying to monetize geospatial data. This can create challenges for OHM's goal of remaining independent and free to users.
One main area of tension involves big tech companies using OSM as a source for their own services (e.g., Apple Maps). Some believe that this is heavy-handed borrowing without proper recognition, while others argue that it helps advance the mission of OSM by promoting healthy competition among different organisations. In addition, large technology firms have invested substantially in artificial intelligence (AI) technologies that are used to quickly update vast map databases, accessing and processing large amounts of data much faster than humans could manually. This leaves OSM at an operational disadvantage compared to groups with larger financial resources.
Other areas of concern include private companies buying mapping services that were once freely offered by OSM or using the mapping service as a revenue generator via advertising partnerships or other schemes. More recently, the development of self-driving vehicles includes a growing need for more accurate maps with detailed information about street signs and lane markings, which private companies are monetizing through subscription fees or licences. All these sorts of activities counter the openness and voluntary nature of OpenStreetMap's mission.
The tension between OpenStreetMap and big tech companies continues to exist as both sides wrestle over how best to provide effective mapping solutions while still protecting the values that make up OpenStreetMap's core identity – its independence from corporate influence and its commitment to making geospatial data free for everyone around the world.
Big Tech Companies' Ability to Dominate The Mapping Industry
The power of industry giants is largely overshadowing mapping companies that do not belong to Big Tech. Several tech companies like Google, Apple, Amazon and Microsoft have a strong presence in the mapping industry, with their own proprietary mapping-related products which allow them to collect and constantly update an unprecedented amount of location-related data. This puts them in a position of power and control over other digital map providers.
As these Big Tech companies' products become more advanced and integrated in their wider product suites, these companies can offer higher speed, accuracy and resolution than most independent providers. This gives them an upper hand in user experience – even if they don't necessarily offer better features or capabilities than other services.
Because of this deadlock some independent map providers have resorted to using open source mapping solutions such as OpenStreetMap (OSM). OSM is an open project with a crowd sourced database that offers many advantages compared with those offered by big tech-controlled solutions. It is easily accessible, offers freedom from vendor lock-in and developers can strengthen their services while integrating OSM-based features reasonably without losing control over critical data elements.
However, as it stands now, Big Tech has the strongest ability to dominate the industry due to their already vast user base, which makes great use of their digital maps – allowing for cost effective promotion mechanism for mobile applications and online services. Coupled with highly optimised hardware devices for navigation based on preinstalled mapping engines, they are virtually unbeatable in this market space.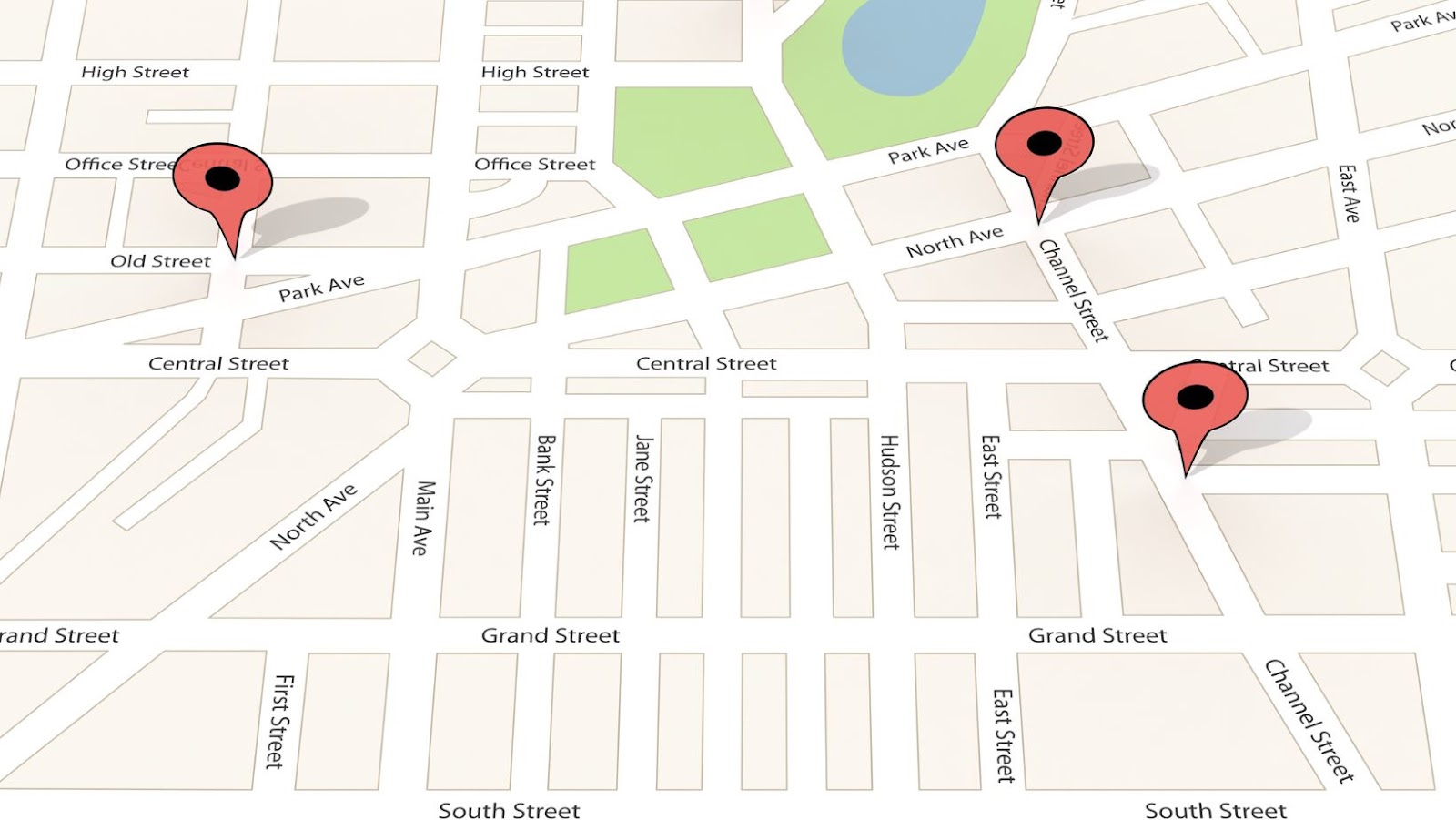 Conclusion
OpenStreetMap (OSM) has been around since 2004 and has since evolved into a powerful mapping tool that countless people and businesses use. However, despite this success, OSM has not been able to keep up with the growth and resources of big tech companies. This has created some tension between OSM and these big tech companies, as OSM has not been able to keep up and compete with them. This article will look at the root of this tension and discuss potential solutions to the problem.
Summary of The Tension Between OpenStreetMap and Big Tech Companies
The tension between OpenStreetMap and Big Tech Companies can be summarised as the conflicting interests of gathering, sharing and monetizing data concerning mapping technology. OpenStreetMap is an open-source collaboration platform where individuals can freely contribute to mapping efforts. At the same time, Big Tech Companies such as Google, Apple, and Facebook monetize their mapping applications by collecting user data. As a result, a major power imbalance exists between open platforms such as OpenStreetMap and tech giants like Google that control their data.
OpenStreetMap has been able to diversify sources of financial support from the private sector to become more sustainable. However, Big Tech Companies have recently sought to acquire or invest in open source mapping projects, thus broadening their markets. This poses a financial challenge (to access resources) and culturally (regarding user rights) for OpenStreetMap initiatives that struggle to balance openness and sustainability. Ultimately, establishing a level playing field between these two stakeholders requires collective action by both parties to ensure a balanced use of resources in the map economy.
Implications of The Tension for The Future of Mapping Technology
The implications of the tension between Big Tech companies, such as Google and Apple, and OpenStreetMap will likely be far-reaching as the mapping industry evolves. While it is still early days, it is very possible that OpenStreetMap could emerge as a significant challenger to Big Tech in this field given its open data infrastructure and engaged community of users. This could lead to more competition in the market and higher quality mapping technology accessible to all users regardless of company preference or financial resources.
In addition, this potential competition could drive fees for map-based services lower for both businesses hoping to integrate them into their own applications, such as ride-hailing or food delivery services, as well as general map users who may benefit from less expensive premium features offered by OpenStreetMap like additional data or higher resolution images. However, the scope of these effects remains to be seen and will depend largely on the investments companies make into mapping technology going forward.
tags = online maps, digital maps, gps app, tracking device, openstreetmap app, ftc alphabet amazon facebook microsoft 1m mclaughlinbloomberg, geospatial data, online map technology, crowdsourced data, free online map, free online gps, online phone gps app
About Author